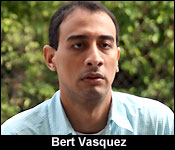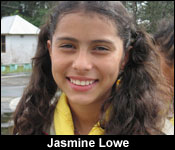 Bert Vasquez, who has been charged with the murder of Jasmine Lowe, will stand trial in the Supreme Court in a trial without jury. That's the decision that came out of the San Ignacio Magistrate's Court when his preliminary inquiry was completed.
Director of Public Prosecutions, Cheryl-Lynn Vidal, presented all the materials to the court that will be used case to attempt to convince the Judge of Vasquez's guilt – that includes DNA evidence, according to our sources.
Simeon Sampson, attorney for Bert Vasquez, made submissions that his client should not have to stand trial in the case because the doctor could not specify what the cause of death was, and that there was no direct evidence, such as eyewitnesses, who tied his client to this crime.
DPP Vidal responded by submitting to the court that there is enough circumstantial evidence and by the accumulation of facts, the prosecution will be able to prove beyond a reasonable doubt that Vasquez committed the crime.
After considering all the materials, Magistrate Narda Morgan committed the case to the next available session of the Supreme Court.
Viewers may remember that in June 2012, 13 year-old Jasmine Lowe's body was found on a farm in Cristo Rey Village. Due to the advanced state of decomposition, investigators couldn't find obvious signs of violence, but they believe that she was kidnapped, murdered, and then dumped on the farm.
Original Story:
http://www.7newsbelize.com/index.php#story1